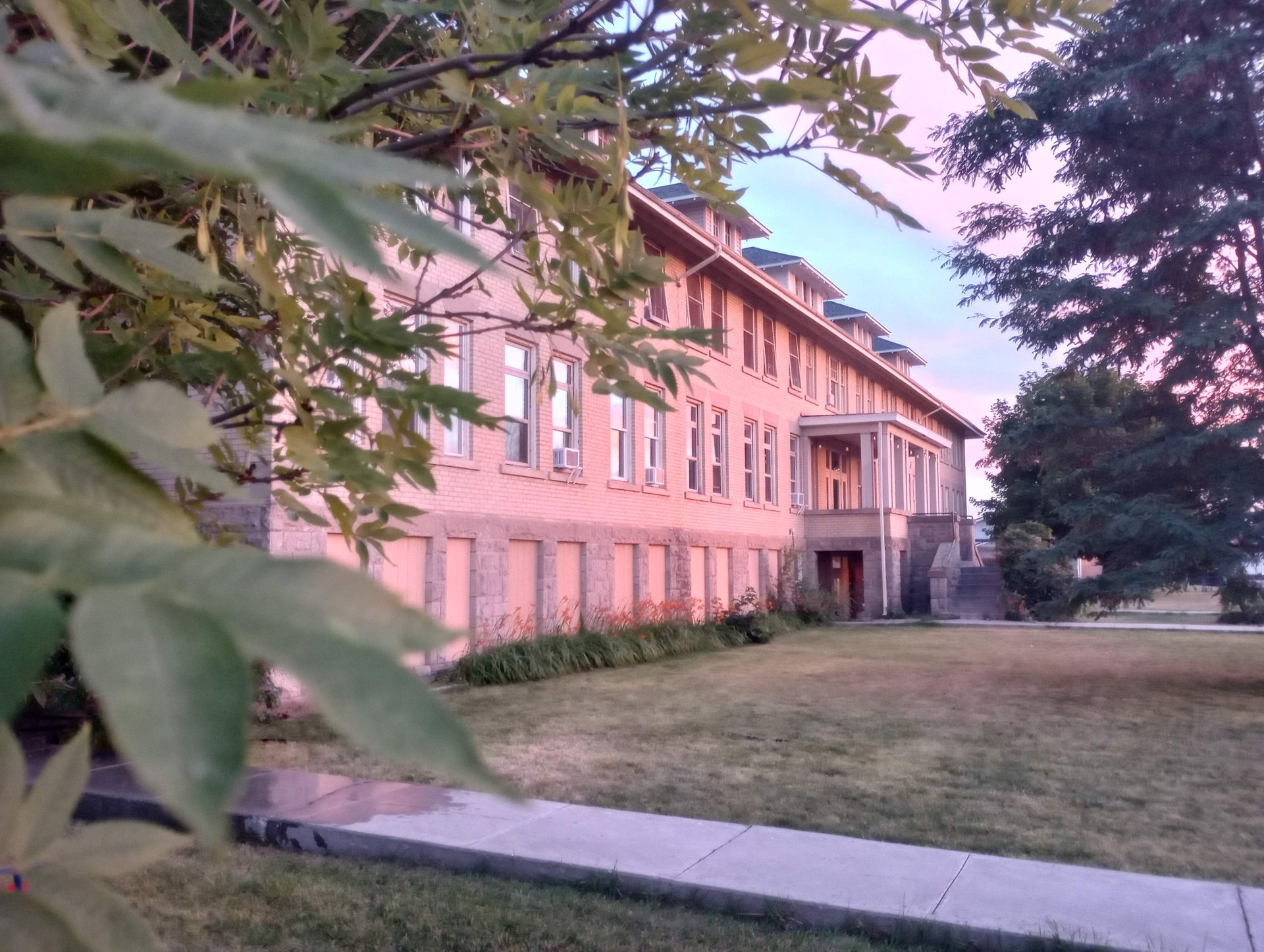 Experience the charm of our historic university inn and resort
Summer Only

$500/night, due on arrival

East Wing is the "Overflow" for the West Wings (must rent West Wing first)
In the summer the east wing will be available for an additional fee. The east wing will add 9 bedrooms and 5 bathrooms to your space. If you need the extra space the east wing sleep 36 additional people in comfort. The additional cost to add the east wing to your rental is only $500/night. THE EAST WING IS ONLY AVAILABLE IF YOU ARE RENTING THE WEST WING.
Second kitchen

6 bathrooms

9 bedrooms

sleeps about 40 in beds
The west has 15 bedrooms (each sleeps 2-8 people), 9 bathrooms, and a fully remodeled/modernized kitchen, dining room, game room and more . Currently we have beds for over 60 people, plus cribs and portable playpens. Also the Theater Room with High Definition Surround Sound, and a large play/gathering room (22'x75') is included. Please take a look at the photos to see how beautiful this building is.
15 bedrooms

9 bathrooms

larger kitchen with double of everything to make cooking for large groups easy,

dining area and living room area

den with a table, foosball and board games

laundry room

Fire pit just outside to the west side

theater room

large ballroom

pool, air hockey, table tennis

Sleeps about 60 in beds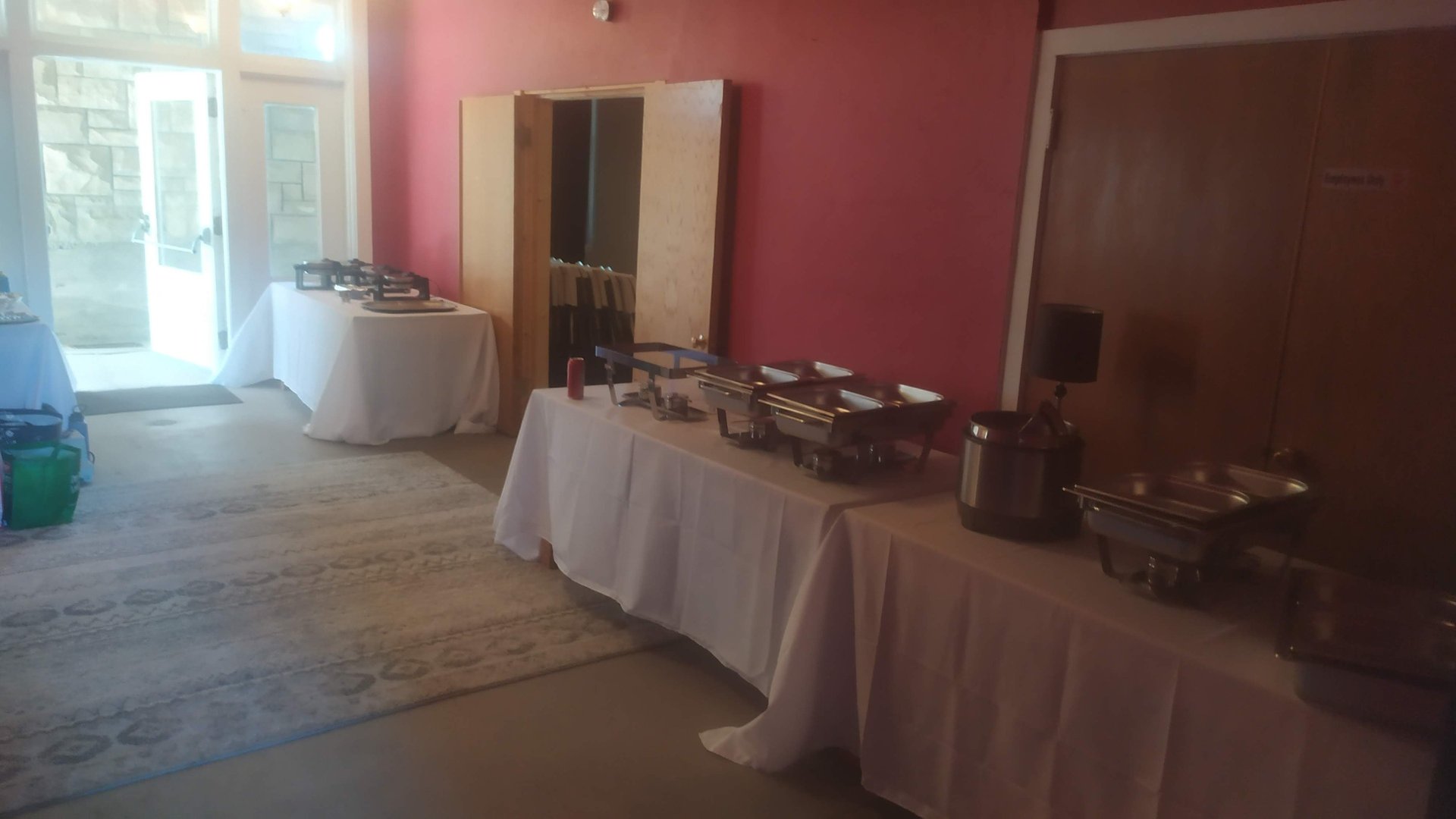 The Gooding University Inn, the old Gooding College building, is full of history and makes an excellent getaway for 1 person to large reunions. This is not a "cookie cutter" stay, the facility is unique and is full of charm. It was abandoned and neglected for many years and is now being remodeled and updated. There is a lot of work done, but it is "a work in progress", if you are looking for a Marriott like facility this is not it. The environment is open and rustic, with large hallways and rooms and some parts of the building needing finishing touches. We know you will enjoy making treasured memories with us.

This beautiful historic building was the Gooding College, built in 1920. It has been restored/modernized and makes a wonderful getaway for family get-togethers and other events.
Check In: 4:00 pm (contact us if you need to come or drop stuff off early)

Check Out: 11:00 am (let us know if you leave early, so we can get a jump on cleaning)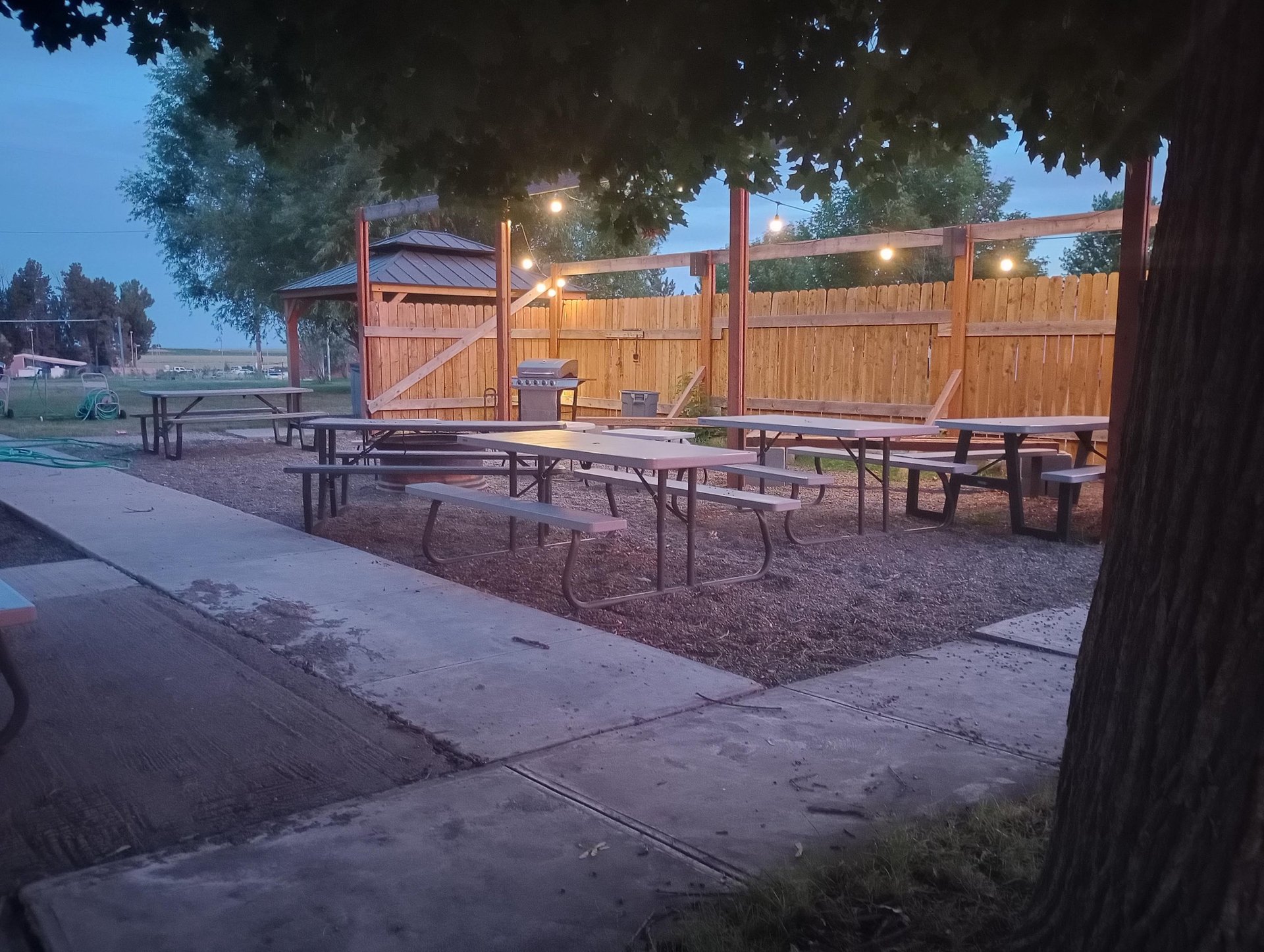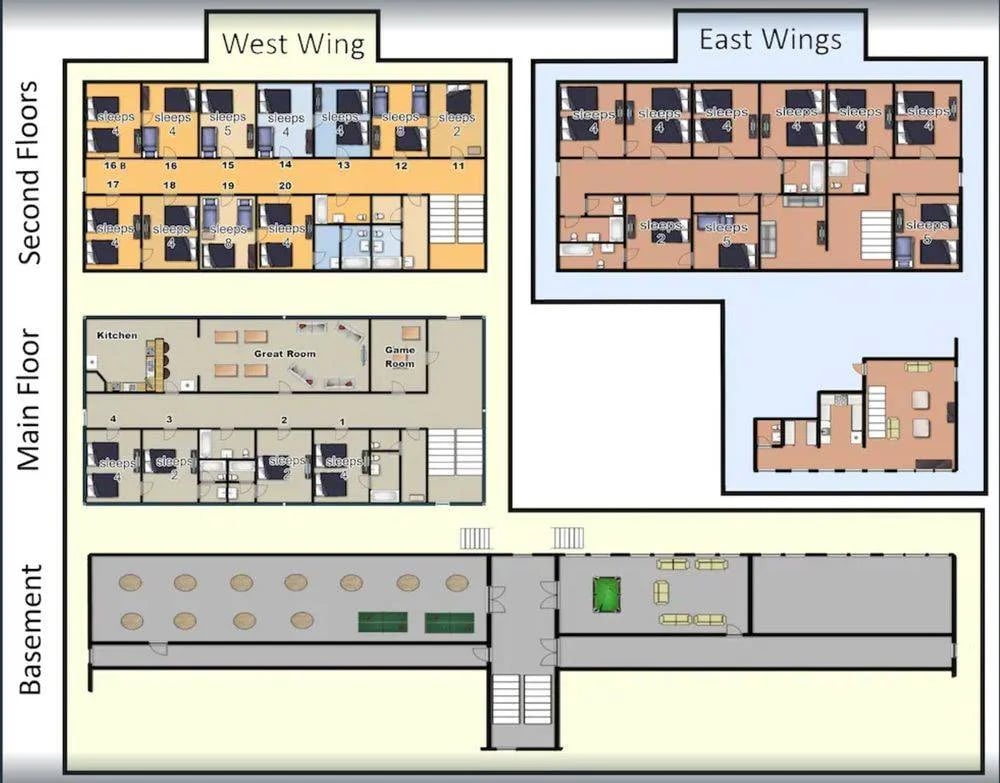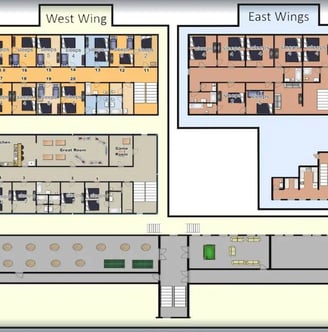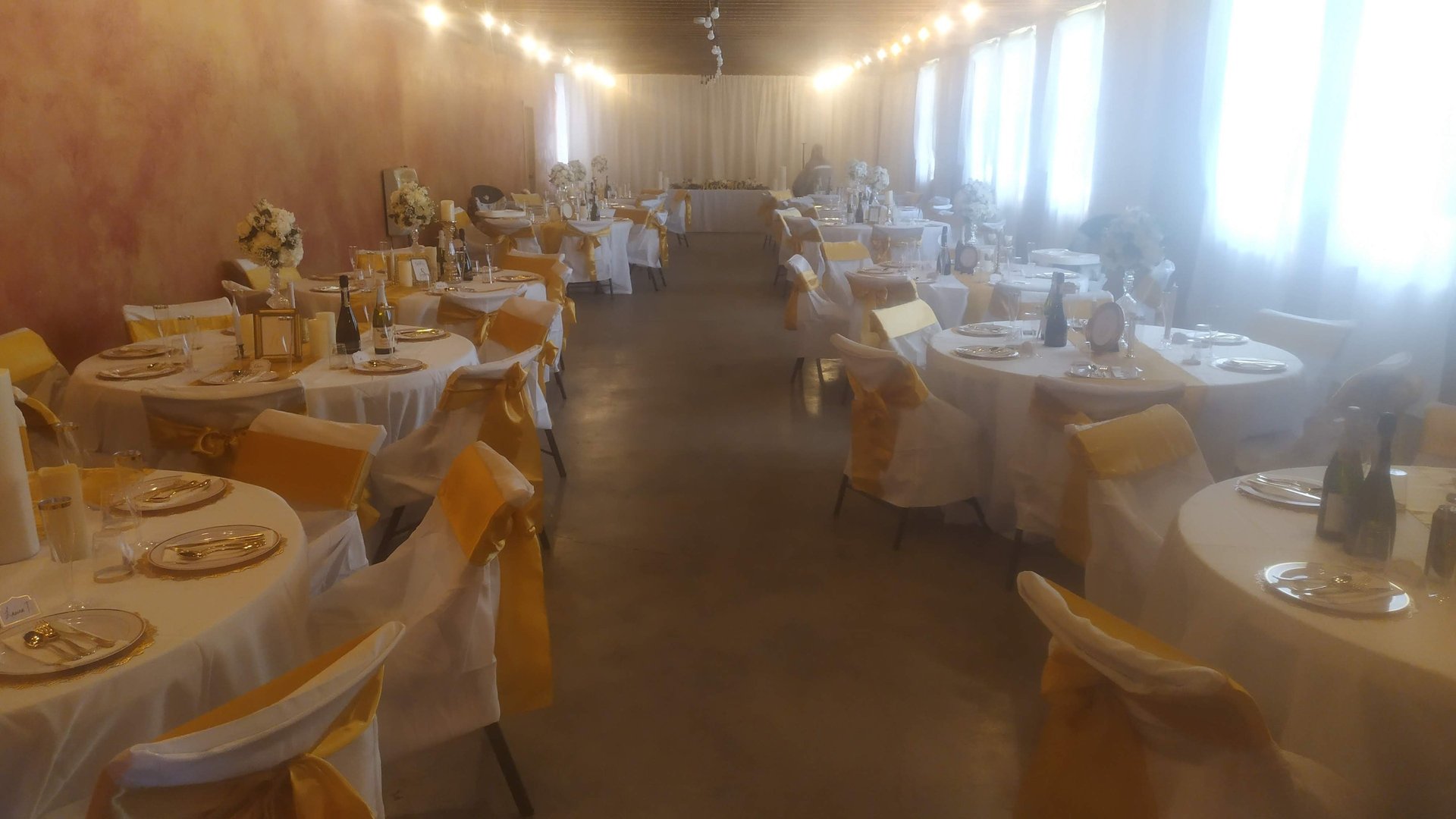 Book your exiting stay at our historic and affordable resort